Regular price
Sale price
€18,00 EUR
Unit price
per
Sale
Sold out
LEAVE-IN CONDITIONER FOR ALL BREEDS
Conditioner in two phases without rinsing, for daily use and for all breeds.
The white phase, made up of macromolecules with a great conditioning capacity that act on the cuticle of the
hair, instantly detangling, repairing split ends and leaving hair silky and shiny. Also
facilitates drying.
Thanks to the incorporation of UVA and UVB filters, it protects the hair from the harmful effects of the sun as well as from external influences.
pollution negatives. Dermal protector (for dryers).
The pink phase contains active ingredients such as panthenol and quaternized honey, nutrients necessary for a coat in good condition.
conditions.
All in all it is an easy to use conditioner. Untangles, repairs and nourishes the dog's hair, without forgetting its protection.
ACTIVE INGREDIENTS:
QUATERNIZED HONEY : Highly moisturizing active ingredient due to its moisturizing and film-forming properties. Because it is a quaternized asset
adheres to the keratin allowing the cuticle to close. It has a high restructuring capacity and facilitates the action of combing.
of the mantle. Eliminates static electricity.
D-PATENOL: ProVitamin B5, softens and protects hair and skin.
SOLAR FILTERS: UVA - UVB protection.
VITAMIN E: Antioxidant, regenerating
SILICONES: With thermal protection.
MODE OF USE:
Shake before use, until a homogeneous color is obtained.
- Dry: Spray 20 cm from the animal and comb. Apply more intensively on knotted areas.
- When wet: Vaporize 20cm from the animal and comb using the dryer.
Avoid contact with eyes.
Compartir
View full details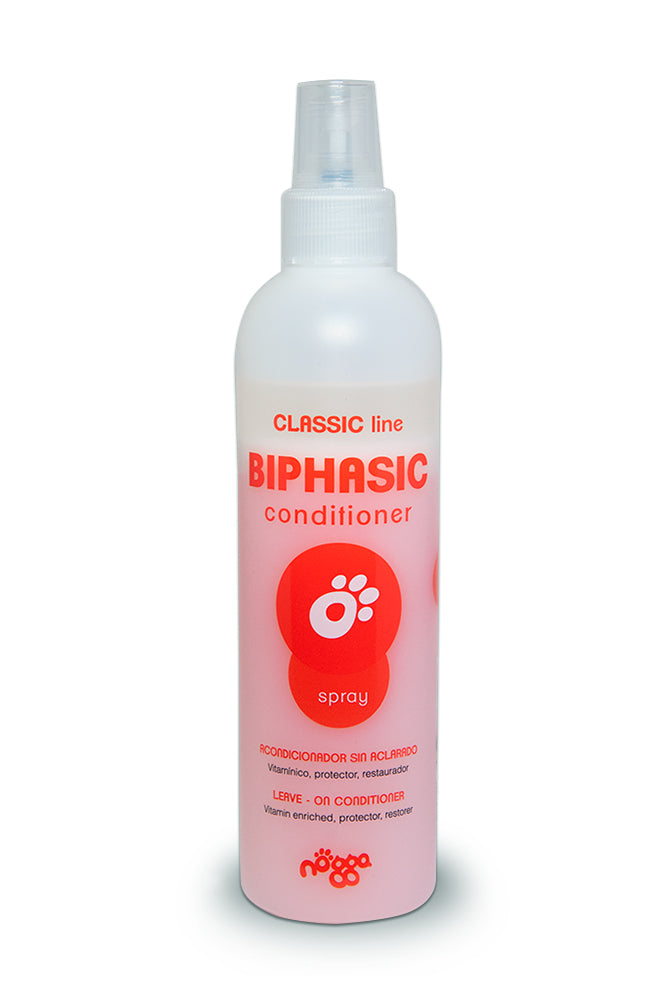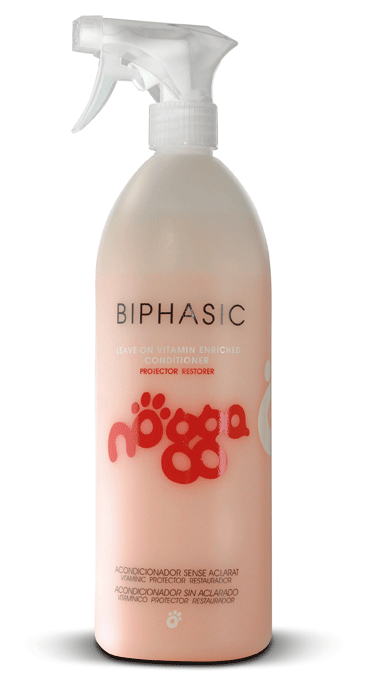 Biphasic conditioner
Perfecto para aplicar a diario antes de el cepillado además le protege de los alérgenos del medio ambiente y del Sol, también me encanta porque huele genial. Ya es una rutina antes de salir de casa.